On the Sims 3 forum, a "hook up" game was started for our uploaded sims. The idea is to pair off with another sim and each person would play the pair in their game to compare households. For those Trek fans out there, it's like Mirror Mirror.

My sim, Fitzwilliam (aka William or Will), hooked up with Ashley. This is the start of their happily ever after - I hope.

Will and Ashley are neighbors in Riverview, on Will's first day, he decides to go introduce himself. As it turns out, it's Ashley's first day in the neighborhood too! Imagine that!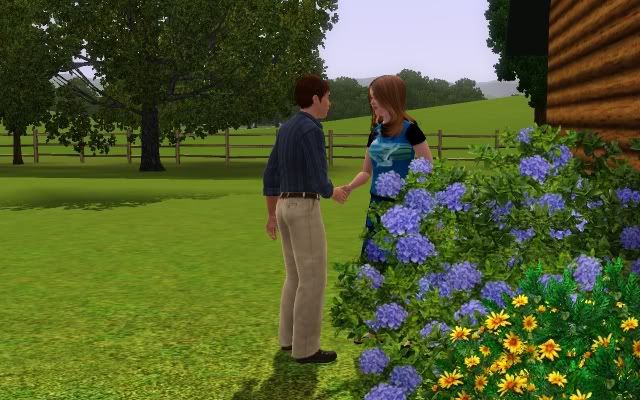 They're very compatible and have similar tastes in books - in fact they're both bookworms so they read a lot in general. After chatting away half the morning, Will starts to flirt with Ashley, having forgotten his plan to meet his neighbors (well he's meeting ONE at least).



It's barely lunchtime when he's convinced Ashley is "the one" and asks her to be his girlfriend. She agrees - maybe she feels the same way?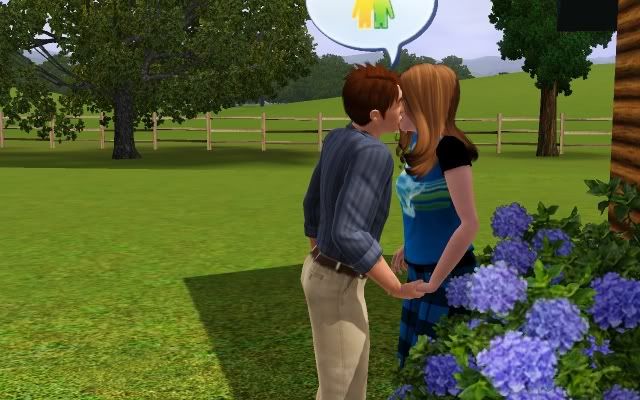 Eventually they both really need to do a few things so they say goodbye and Will heads home. He's barely in the door before he calls Ashley and invites her over. He gulps down some soup, brushes his teeth in record time (she lives next door, it's not a long trip) and is ready when she gets there.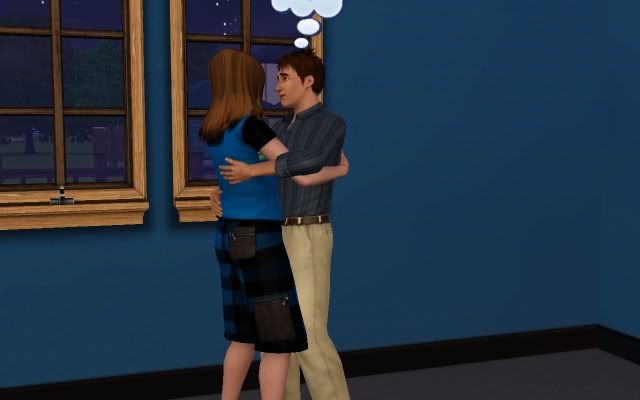 Before he has a chance to consider that he's only known this woman for about 15 hours, he plops down on one knee and pulls out his grandmother's ring - about the only thing he brought with him from home beyond his savings account.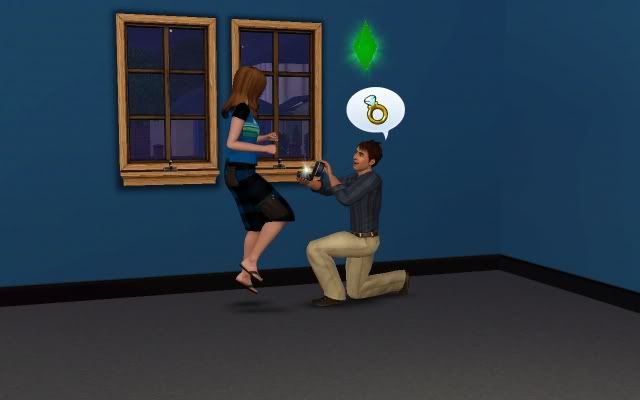 And she says YES! I guess she DOES feel the same way he does! He invites her to stay over that night, hardly able to be apart from her. She agrees at once and they snuggle the night away.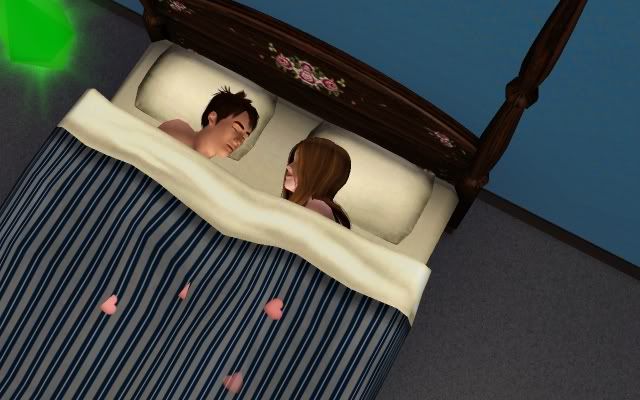 The next morning, they get off to a slow start and decide to brunch at the Bistro, followed by some distinct public displays of affection. I think he may have even wished her a happy 24 hour anniversary at some point.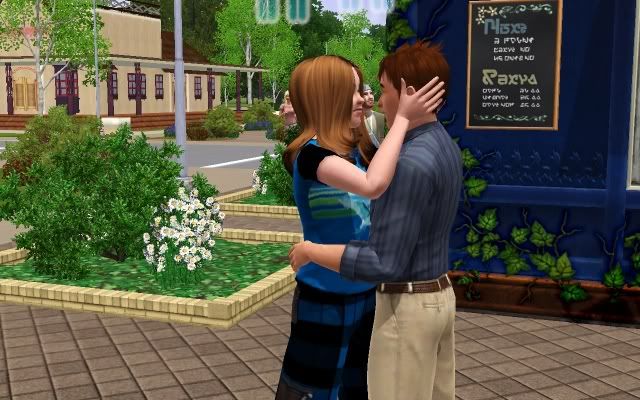 Approximately 36 hours after meeting, they run off to a charming pond and get married. It's a small, private ceremony seeing as they only know each other at this point.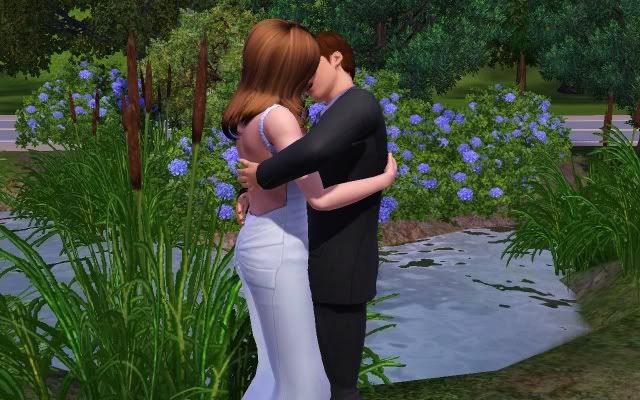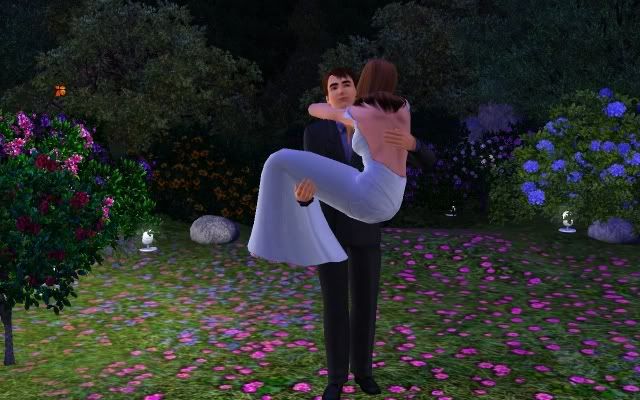 Will carries them over the threshold of their small, humble first home. They have a fun wedding night...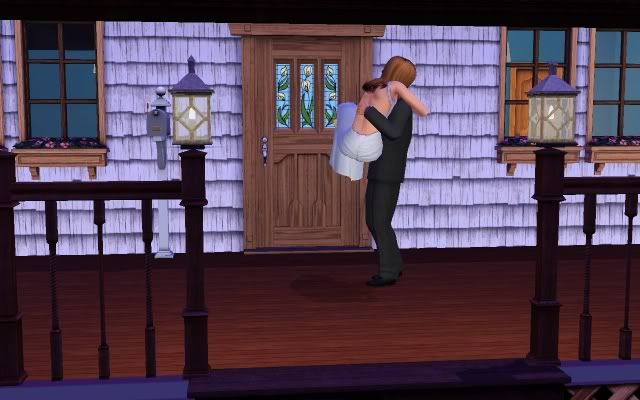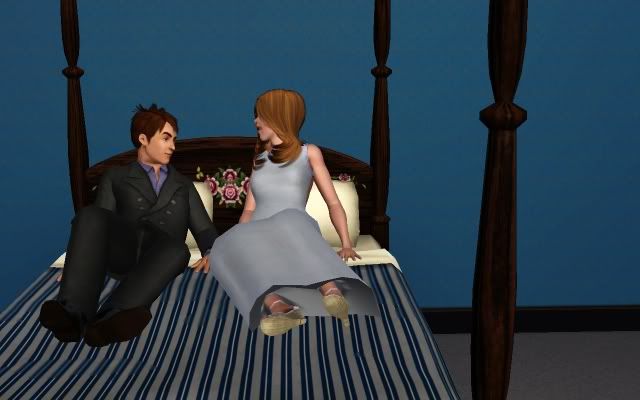 And the next morning while reading the paper, Will discovers his great aunt died. Being her favorite, all her money and a big empty lot falls into Will's lap. Will and Ashley stick out the for sale sign on the small house and hop in a cab.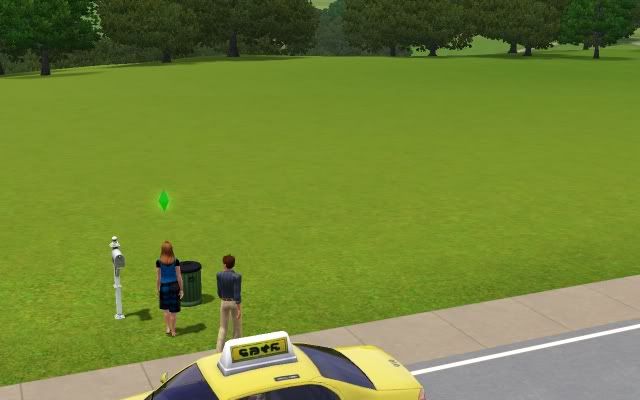 It's amazing how fast things can happen when someone has simoleans to do the talking. Almost like magic, a brand new house is built on the vacant lot for Will and Ashley to move into.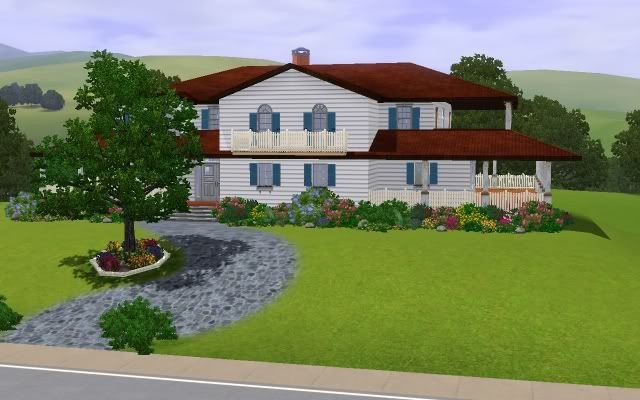 Ashley, a bookworm at heart, is drawn to the large library on their first day in the house. She can't wait to fill the shelves to bursting...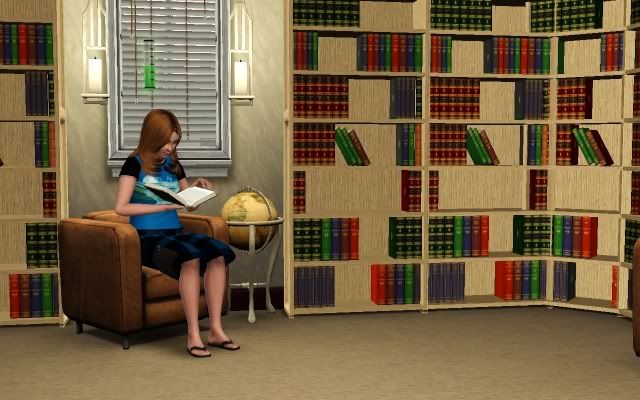 That night, they "break in" their new house and new room as newlyweds often do...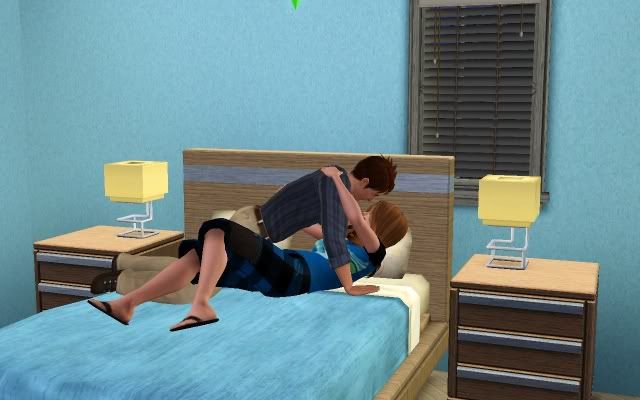 They don't realize at the time that their quiet - though empty - house is about the become significantly less quiet. But when Ashley is awoken that night with extreme nausea, she starts to figure it out.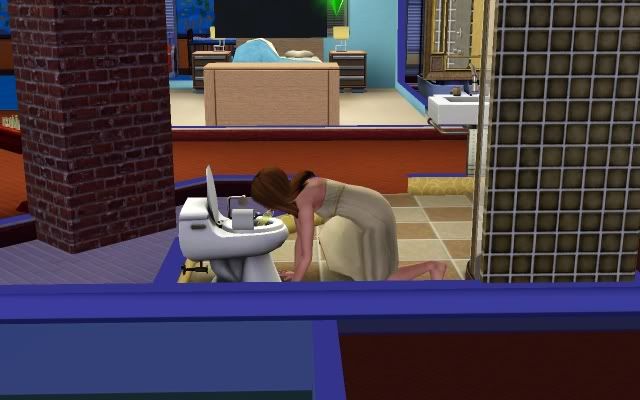 Sure enough, after breakfast the next morning, she pulls Will aside and tells him the big news!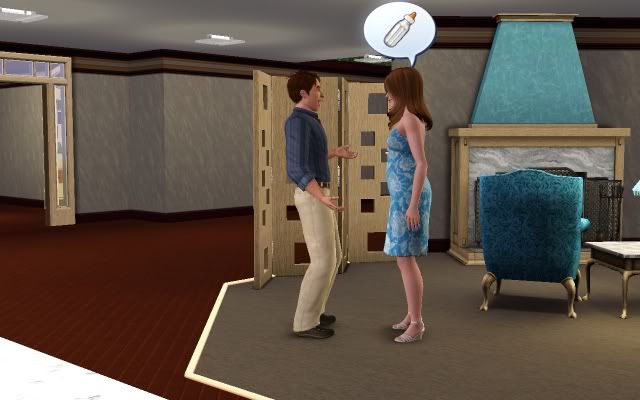 Will is thrilled and immediately wishes for a boy! We'll see Will! Being the good soon-to-be parents and bookworms that they are, both long to read pregnancy books. Only problem is they don't have any! So they rush off to the bookstore to buy a couple. They end up buying half the store in the process but when they get home, they both settle in with baby books.



By the time Ashley is in her third trimester, she's getting highly uncomfortable and Will can tell. He offers to give her a massage to try and help her feel better. Awww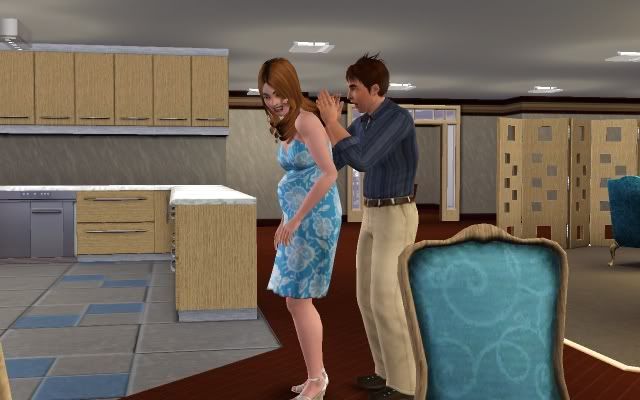 Later that same night, Ashley goes into labor! Will is a bit freaked out - I think he skipped the labor and delivery portions of those pregnancy books.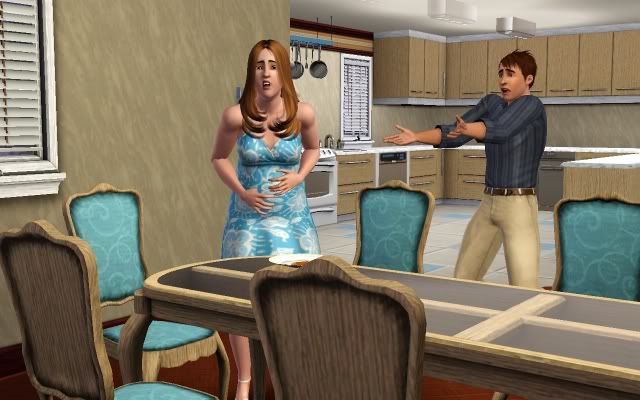 Realizing that Will isn't in his head at the moment, Ashley takes charge and ushers them to the car. Despite her contractions being practically on top of each other, she manages to drive them to the hospital.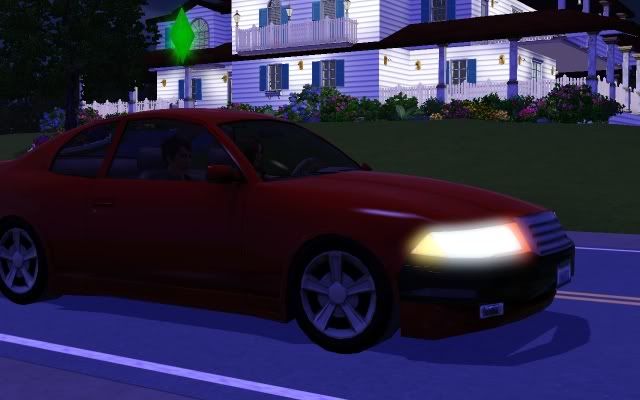 Where she delivers a little girl! They named her Elizabeth and brought her home to a (magically) decorated nursery! Guess Will will have to try again for that boy of his!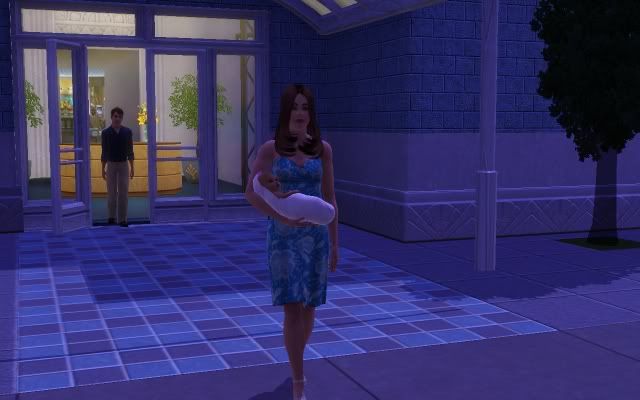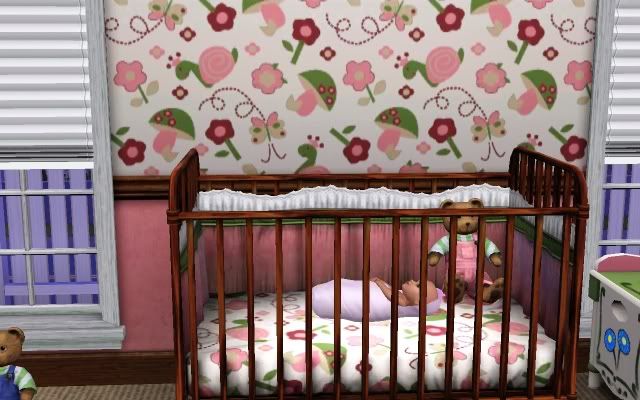 That's the end of this section. Check back again for more Will and Ashley!